Hello. Welcome to the first of a series vaguely regular posts, covering what we've been up to lately and what's coming up in the near future.
What's been happening?
We've had a busy couple of weeks.
Sunday 21st November saw what might be (unless the weather suddenly gets warmer) our last trad climbing trip of the year. Mike, Fi, Josh and Zoe visited Dartmoor's stunning Bench Tor, and tackled Oak Tree Zig Zag (VD, Mike lead) and Central Buttress (HVD). Josh and Mike set up a top rope on Central Buttress to be sure everyone had a chance to climb before losing the light.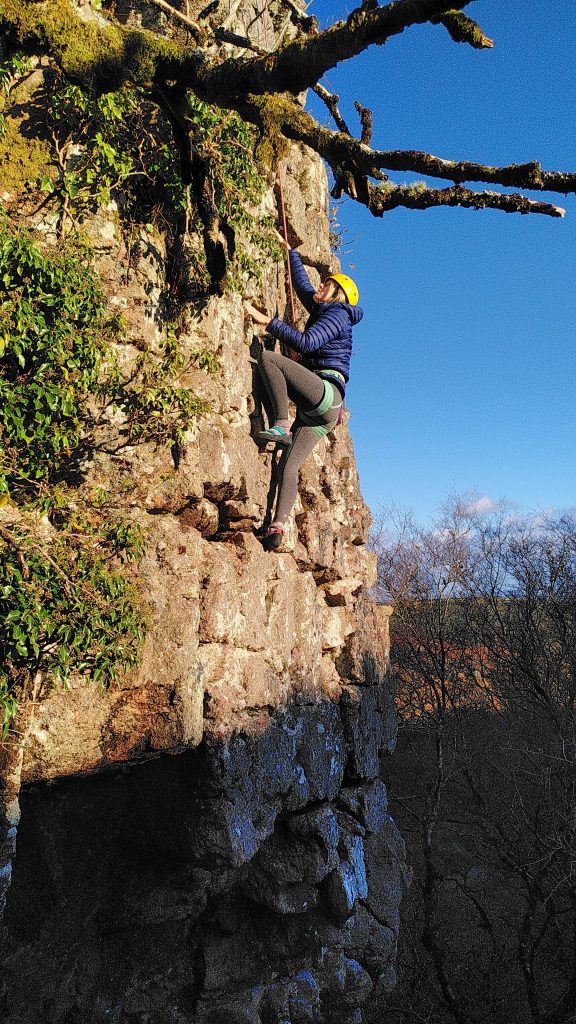 Fresh from the crag, some of the survivors regrouped for the regular Monday evening at the Quay, joined by Char and Jordi. It was a fun, laid back night – we just enjoyed each other's company and climbed whatever took our fancy.
The following Saturday was Pride Night at the Climbing Hangar in Plymouth. The team at the Hangar run a Pride Night every fortnight – it's open to everyone and, for the same price as their regular climb (around £10), you get to enjoy the company of other LGBT climbers, a free hot drink, and lots of support and advice from their climbing coaches. The team do a flawless job of making us feel welcome. Mike, Josh and Fi travelled from Exeter, joined by Jack and Keiran from Tavistock and Matilda from just up the road!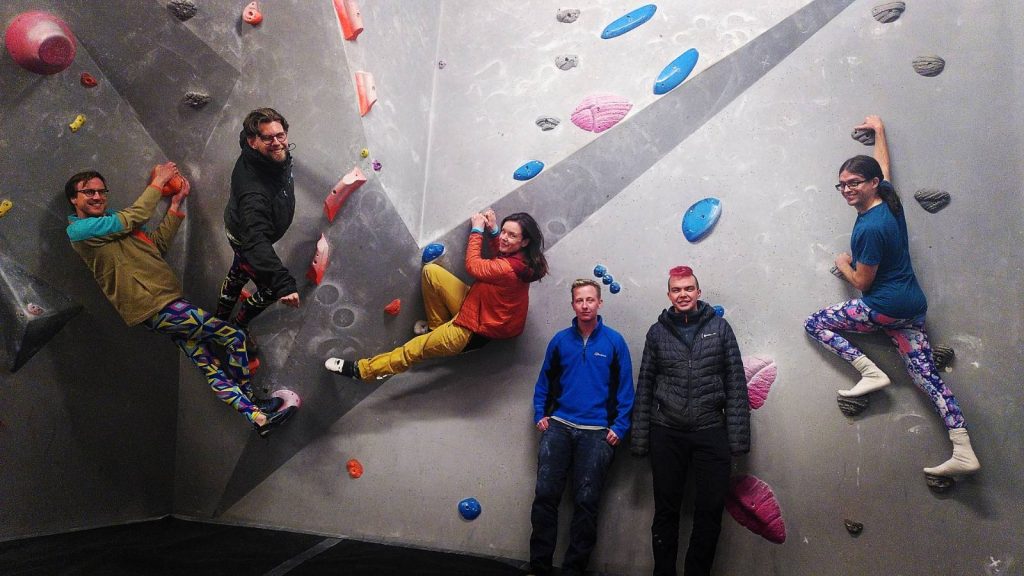 We're looking to add the option of some structured training to our regular Monday sessions on the Quay. On Monday 29th, Kieran introduced some budding volunteers to endurance training: pick four routes (below your onsight grade) and climb each three times – no hanging around, shaking out or stopping to rest!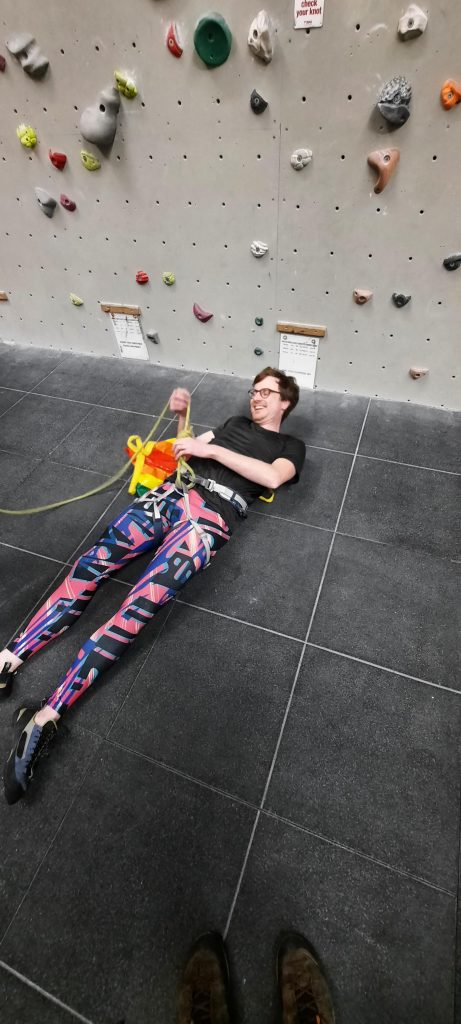 Kieran's used his years of experience (and qualifications as a climbing coach) to draw up a list of topics for future sessions and he's planning to run them in alternate weeks – one Monday we'll have some (optional) guided exercises, the next Monday we'll just hang out and climb what we like – and also to run some as additional sessions (eg on Saturday afternoon). Coming up – fall practice and head game!
What's coming up?
Beginners' Night: Mon 6th Dec, 6.30pm – 8pm, Quay Climbing Centre, Exeter
A chance to learn the ropes – if you'd like to try climbing (or if you've climbed a bit and would like a refresher of the basics) our experts are here to show you what it's all about. Several of our members are qualified climbing instructors and will be on hand to help you learn the skills to climb for the first time safely.
We don't charge anything, but you'll need to pay for entry to the Quay Climbing Centre and to hire a harness and climbing shoes. Approx £18 total.
After the session, we're heading to the Topsham Brewery just over the road – they have a buy one get one half price offer on pizza for climbers.
If you've read this far, we'd love you to join us! Email hello@climb.lgbt, or message on Facebook or Instagram so we know to expect you!
Training: fall practice and head game with Kieran, Sat 18th Dec 12.30pm-3.30pm, Quay Climbing Centre
Falling can be scary (rightly so) but sometimes the fear of falling is worse than the actual thing. Or at least that's what Kieran wants us to learn.