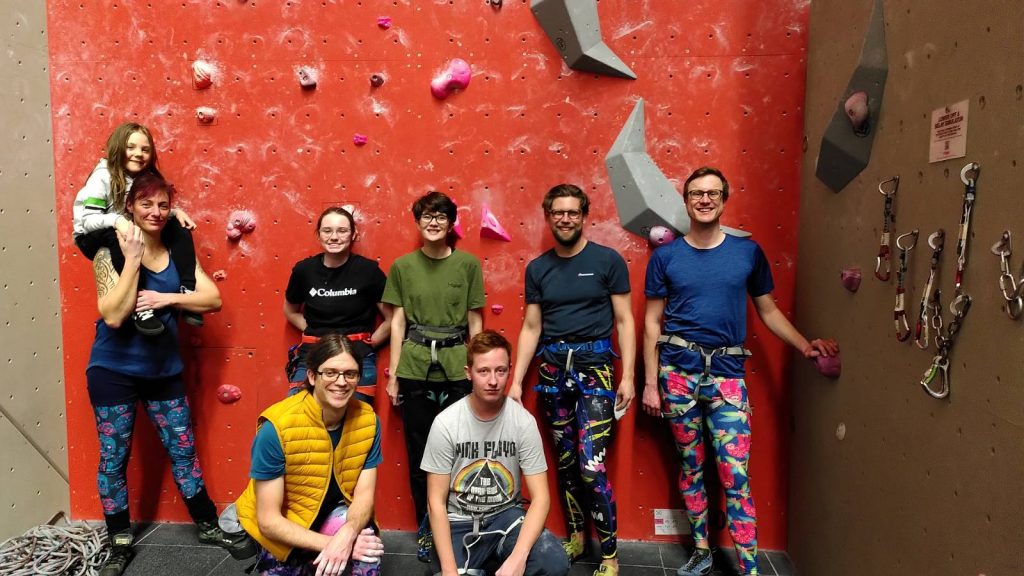 We've had lots of people get in touch about more sessions in Plymouth and we were really delighted in the level of interest for our session at the Life Centre last Thursday.
So… Brilliant news… We're going to do it every week, starting this week!
See you every Thursday for roped climbing at Plymouth Life Centre, 7pm-10pm.
The centre have kindly offered us a concessionary rate, so entry is only £6 each – just mention the LGBT Climbing Club when you arrive. Shoes, harnesses and belay devices are available to hire for a small amount extra.
Beginners' Nights will also be coming to Plymouth on the first Thursday of the month.
Kieran will be running the sessions in Plymouth, with Mike running the sessions in Exeter.
If you'd like to climb with us or have any questions, drop us a line on hello@climb.lgbt, post in the Facebook group or message us on Instagram.
See you there!
UPDATE: Since this blog post, our schedule for the Life Centre has changed a little bit, because of committee members' commitments. But we're still there most weeks! Check the calendar for details 🙂