To mark International Day Against Homophobia, Biphobia, and Transphobia, club member Beau offers these thoughts.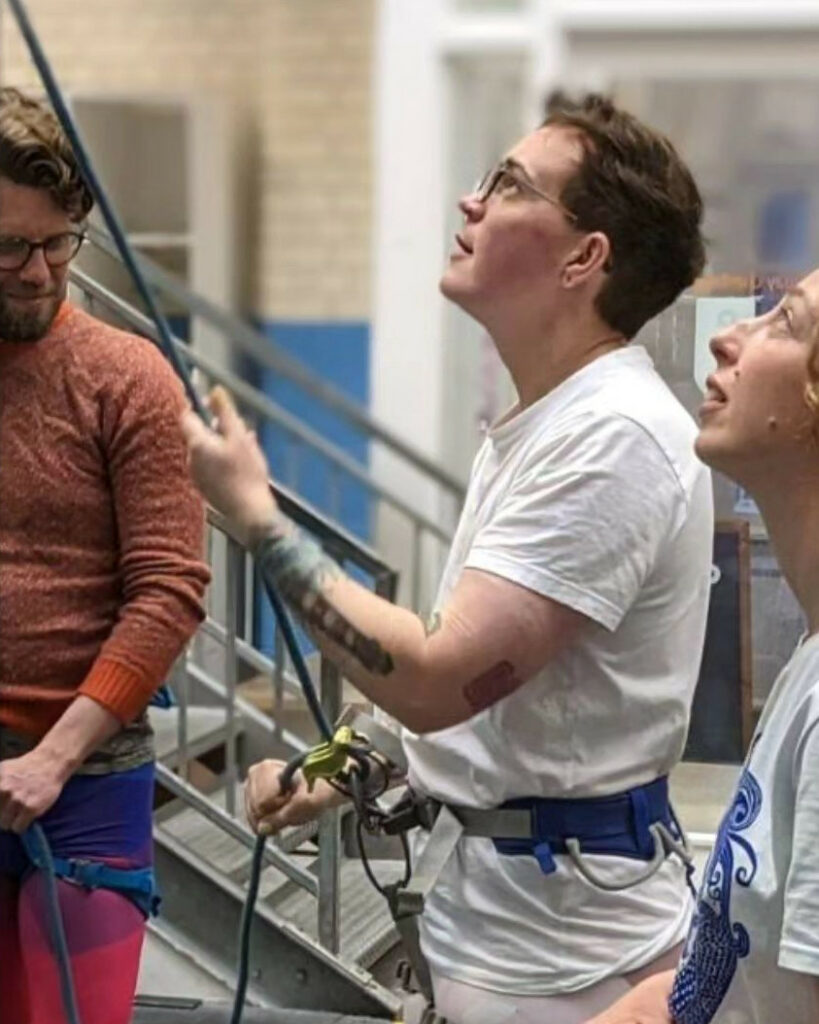 ---
On International Day Against Homophobia, Biphobia, and Transphobia (IDAHoBiT) we could get lost in the data that shows the continued rise in hate crime, daily attacks on trans folk in the media, and the stripping of rights for queer people all across the world, and this would become yet another bleak day of dwelling on how hard it is to just exist as an LGBTQ+ person in 2023.
But this climbing club teaches self-compassion – whether that's taking a break mid-climb because panic is setting in or encouraging every member to bring their whole self to a climbing session. Some of you will be feeling strong today and can practice the fierce side of self-compassion where you take action to alleviate the suffering of others and try to educate those outside the community to become better allies. But for many, myself included, we need to spend today seeking to heal ourselves from the damage caused by the constant homophobia, biphobia, and/or transphobia we experience.
On this IDAHoBiT be tender and accepting of yourself as the glorious individual you are. Do not allow the messages that you are bombarded with to become internalised and do not believe the dark voice in your mind that there is anything wrong with you – because there categorically is not. You are loved and valued and make the world a better place.
This club is a place of protection, safety and nourishing for all queer climbers. If you need support today please reach out, there's lots of us ready to help.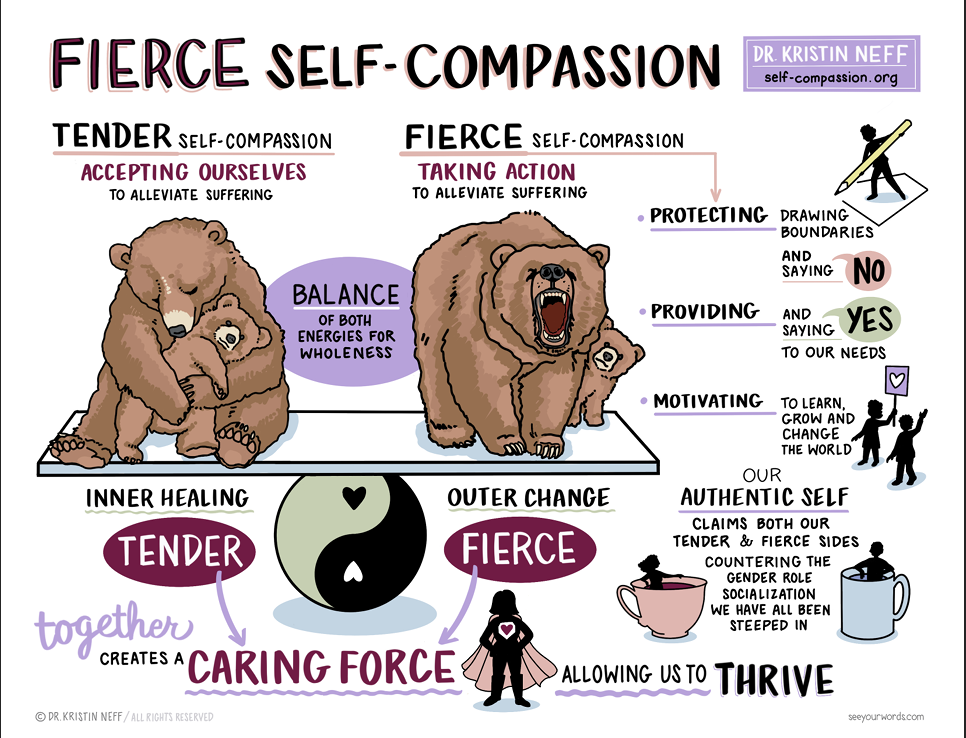 ---
The image and inspiration for piece are from a blog post written by Lor Sabourin: https://warriorsway.com/the-two-sides-of-self-compassion/