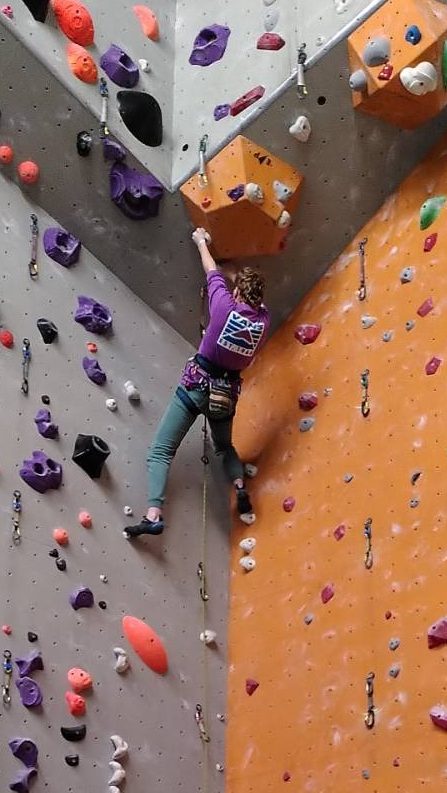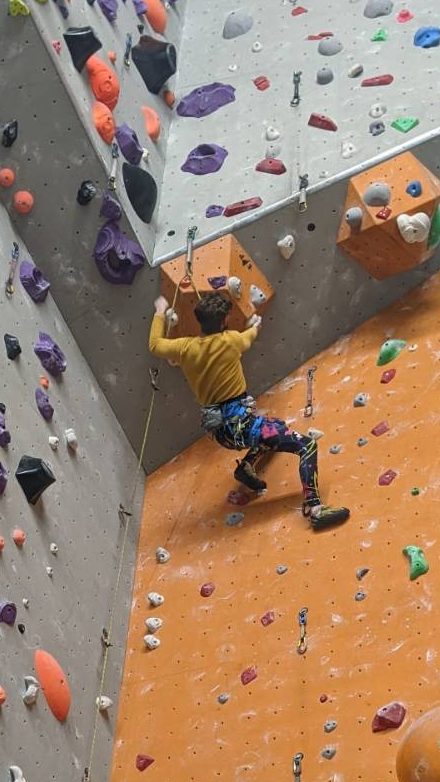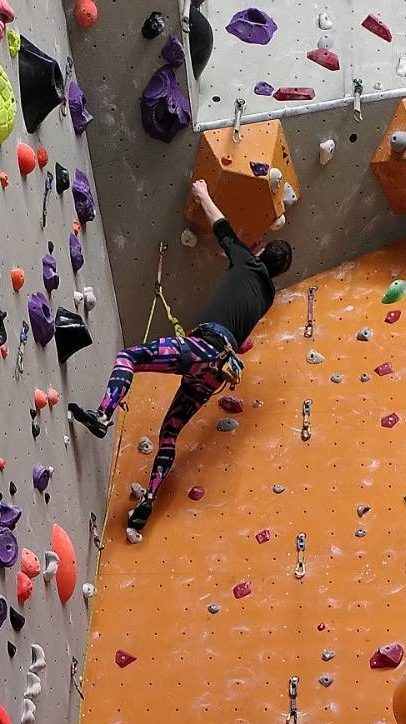 The new year's off to a great start. The team at the Quay Climbing Centre are resetting routes with giddy abandon and have an impressive programme of resets scheduled over January and February, giving us lots of new things to try. So much that we can't fit it all in!
As normal, we're climbing at the Quay every Monday evening from 6.30pm. Some of the group have, semi-officially, been climbing on Wednesday evenings too, to try out new routes sooner or to give old favourite routes a final hurrah before they disappear.
Our Beginners' Nights are the first Monday of every month. In hindsight, we were a little ambitious in running a Beginners' Night on Mon 3rd Jan – the final night of the most people's Christmas break wasn't the perfect time to try something new and, although quite a few people expressed an interest, unfortunately none could make it on the night. We look forward to welcoming new members next month!
And finally, Pride Nights at the Climbing Hangar, Plymouth! Mike, Simon, Josh, Thomas, Kieran, Jack and Char all made it to the first Pride Night of 2022 on Jan 8th. Sadly, the next Pride Night on 22th Jan has been cancelled to make space for a one-off event, but Pride Nights resume their fortnightly schedule on 5th February.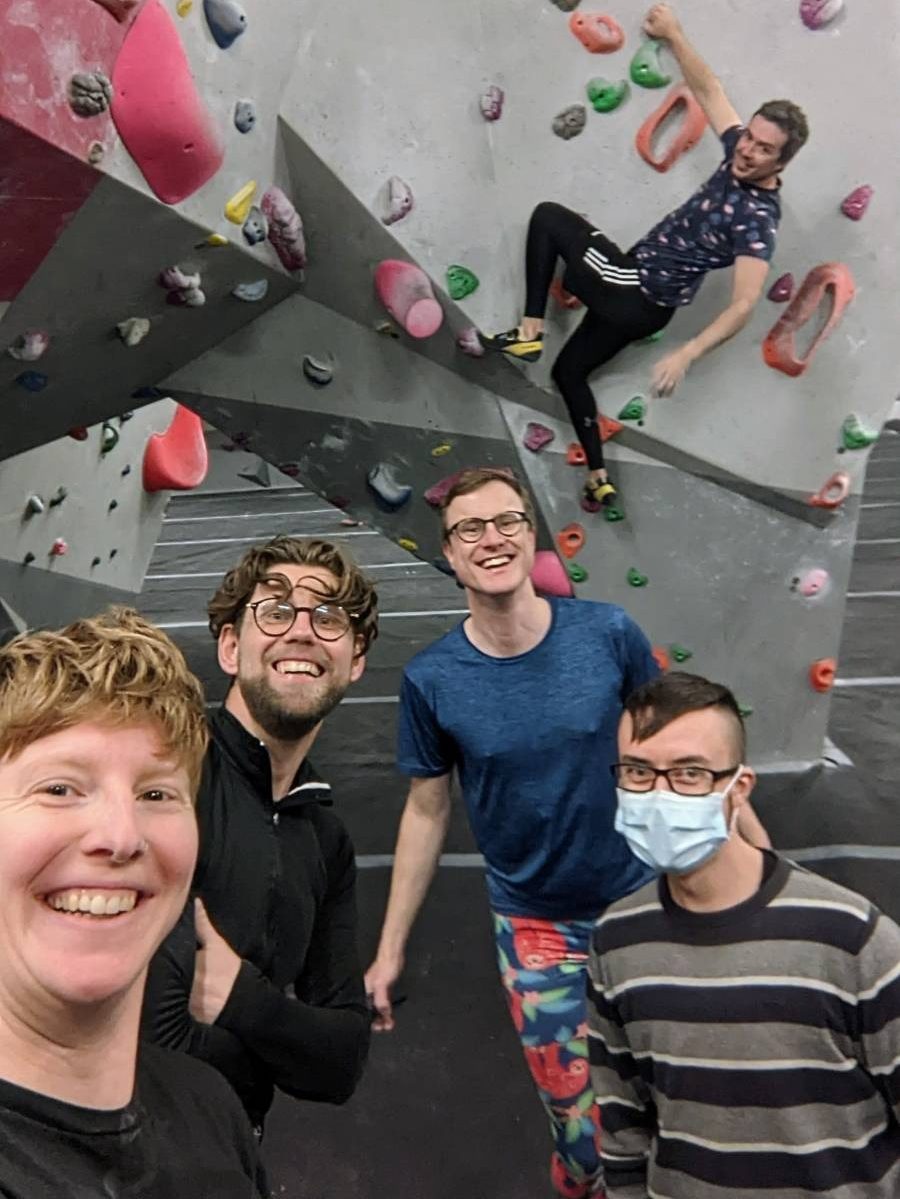 What's coming up?
Thursday Nights at Plymouth Life Centre, Thurs 20th Jan
7pm-10pm, Plymouth Life Centre
We're excited to be visiting Plymouth Life Centre on Thursday – a small group will be travelling down from Exeter, joined by members from Plymouth. The hope is it'll be the start of regular roped climbing sessions in Plymouth either weekly or fortnightly – watch this space! Entry £6.
Monday Nights at the Quay, Mon 24th Jan & Mon 31st Jan
6.30pm-8pm, Quay Climbing Centre, Exeter
A staple in our climbing diary, every Monday we head to the Quay. There's no set programme or agenda; we just hang out, enjoy each others' company and climb whatever takes our fancy.
Pride Night, Sat 5th Feb
4pm – 5.30pm, The Climbing Hangar, Plymouth
The team at the Hangar run a Pride Night every fortnight – it's open to everyone and, for the same price as their regular climb (around £10), you get to enjoy the company of other LGBT climbers, a free hot drink, and lots of support and advice from their climbing coaches. The team do a flawless job of making us feel welcome. Book online with the Climbing Hangar.
Beginners' Night, Mon 7th Feb
6.30pm – 8pm, Quay Climbing Centre, Exeter
A chance to learn the ropes – if you'd like to try climbing (or if you've climbed a bit and would like a refresher of the basics) our experts are here to show you what it's all about. Several of our members are qualified climbing instructors and will be on hand to help you learn the skills to climb for the first time safely.
We don't charge anything, but you'll need to pay for entry to the Quay Climbing Centre and to hire a harness and climbing shoes. Approx £18 total. Email hello@climb.lgbt so we know to expect you.